So today's topic is a shout out to all of those creative, witty, and just plain awesome book blogs out there. I know we are supposed to feature some recent finds, but I don't have a lot of time to surf blogs, so I'm featuring the ones that I enjoy the most. Here are my favorite picks. You've all inspired me to do this and keep going.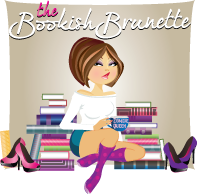 This blog was truly my inspiration. It started the wheels turning for me and made me seriously consider starting a book blog. Now, my blog isn't nearly as hip or cool as The Bookish Brunette, but it gives me something to aspire to. I admire the artwork and design, and love her voice. I mean, I haven't actually heard her voice, but you know what I mean. So, thanks Ashley, for turning a spark of an idea into a full-fledged hobby.
---
This is another blog that gave me ideas and inspiration before I ever created mine. How did I find it? Through The Bookish Brunette! I love the title of this blog and her tag line "…Blurring the lines between fantasy and reality…"
---
Occasionally, I participate in this blog's meme called In My Mailbox. Kristi, the Story Siren, offers some great FAQs and tips and tricks for new bloggers.
---
I really enjoy Scarlett Rains blog. She is witty and offers some great advice. In addition to blogging, Scarlett is also an author. I hate to admit it, but as much as I enjoy her blog, I have not yet read one of her books. With my ever-growing TBR pile, perhaps one day I will. Until then, I will continue to visit her blog and enjoy her writings there.
---
This is a blog that I did recently find. I'm enjoying it, and I really like participating in this Haunted Week meme. Thanks, Cheyenne, for putting it together!